To the stylish: add some sophistication to your style. Root Bizzle is here for all you every month!
How Root Bizzle works?
Step 1
CHOOSE SIZE, COLLECTION, & SUBSCRIPTION PLAN
GO MONTHLY OR SAVE MONEY
Step 2
TELL US YOUR PERSONAL STYLE PREFERENCES IN MORE DETAIL
TIES CURATED JUST FOR YOU EACH MONTH
Step 3
RECEIVE YOUR PERFECT TIE AT YOUR DOORSTEP EACH MONTH
TIES SHIP MONTHLY ON THE 15TH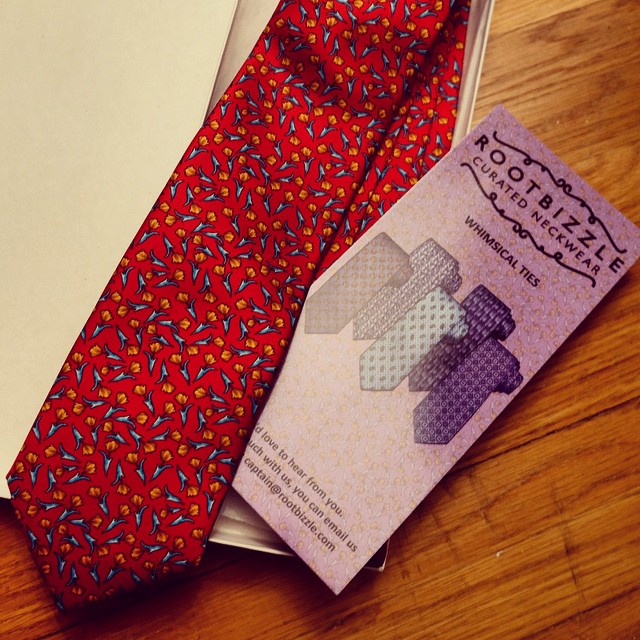 Root Bizzle was kind of enough to send us a snazzy tie this month for free.
Thanks Root Bizzle!
It's easy to become a member and soon your closet will be packeted with cool new ties. Just goto www.Rootbizzle.com to join!