Todays listing of online sample sales: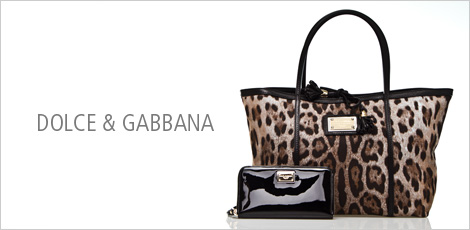 Dolce & Gabbana on sale today on BeyondTheRack.
BeyondTheRack.com: Its a Nice Day for white Bedding, Wyland, Bathroom Boutique, Organize Your Shoes, Luxurious Home Furniture, Fuji Cameras, Dolce & Gabbana, Chloe, Ausiie Boots, Call of the Wild, Report Footwear, Suzabelle, Knit Tops Boutique, Knockout knits, Sun-sational Swimwear, All Covered Up, Designer Denim, Ladies' Designer Sweater, Sweater Savvy, Winter Wonders, Designer Boots, Cold Weather Boots, Give Winter the Boot: Booties, Give Winter the Boot: Casual Cool Boots, Sweater, Ladies' Designer Outerwear, Cozy Coats, Cold Weather Accessories, Frosty Extras, Scarves and Hats, Style File: Men's Outerwear, Style File: Men's Jeans, Men's Outerwear & Sweaters, Style File: Men's Tanks & Tees, Style File: Men's Sweaters
Biva: Lacoste Fragrances, Perry Ellis
DriftWagon: Clearance Closet
Enviius.com: Bvlgari, Atlas Copper, Brass and Chrome Salt and Pepper Mill
Estile: Emmajane, An Ode to No One, 
Exclusively.IN [from India w/ love!]: Malaga Jewels, Tad Jewelry, Preeti S Kapoor
Fab: Vermont Farm Table – Solid Wood Rolling Pins and Boards, Inhabit – Bold Prints For Fab-ulous Walls, Naked Décor – Stud (v) Sofa, GeoToys – Learning All Over The World, ZACK – Stainless Steel Candle Holders, Peace and the Poet – Accessorize For The Revolution, CK Metalsmithing – Dazzling Deco Jewelry, Huge Limited – Vocal Tote Bags, Hozell – The So-Cal Original, MIGHTY HEALTHY – Classic Shirts With Fresh Style, Print Collection – Beautiful Botanicals, Scraped Knee – The Awesome Art of Matt Leunig, Lonely Planet – Never Feel Lost Again, Envirosax – Roll-able, Reusable Shopping Bags
Gilt.com: Three Days Left for Valentine's Day, Pack a Bag: Getaway Style, Back in Black: Shoes & Accessories, All-Season Knits: Cardigans & More, Wardrobe Essentials: Everything You Need, Last Minute Valentine's Day from Gilt City, The Foundation Shop, Wear Now: Looks we Love, Refresh Your Jewelry Box 
Gilt Men: Three Days Left for Valentine's Day, Weekend Wear, A Few of Our Favorites, Fine Finishes: Ties, Cufflinks & Accessories, Coat Rack 
Gilt Children: Three Days Left for Valentine's Day, Kids' Wear Now, We Love: Winter Blues for Kids, New Styles From Mayreau Maternity
Gilt Home: Zuo Lighting, Three Days Left for Valentine's Day, One-of-a-Kind Rugs: Bashian
JOIN GILT CITY! Don't see your city? Don't forget Groupon or any of these other sites like Groupon!
HauteLook.com: Splendid Cold Weather, Cocktail Hour: Statement Rings, Matix, Lewis Cho, Brighten Up: Colored Jewels, Blueprint Artwork, Jeffan, Copy, MUK LUKS Men, Swiss Legend Women's Watch
Haute Avenue: Fiesta Collection
HomeSav: KB Furniture contemporary coat racks, umbrella stands & shelving carts, Fine Arts Inc. gleaming vases, furniture & more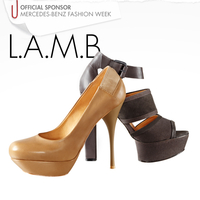 l.a.m.b. shoes on ideeli's Mercedes Benz Fashion Week Sale
ideeli.com: 2b. rych, big buddha, jones new york, anne klein, l.a.m.b., mignon, basix
JackThreads.com: Best Looks, Few and Final Jackets
Jetsetter:   Mamaison Pachtuv – Prague,  La Torretta Lake Resort – TX–Montgomery Texas,   Banyan Tree Ungasan – Bali,  Anantara Seminyak – Bali,  L'Auberge Del Mar – San Diego

Helling & Galos beautiful designs today on Joss&Main
Joss&Main: Sitcom Furniture, Helling & Galos, Sandy Wilson, Babyletto, Kohler
Modnique.com: Shoes Blowout Starting At $1, Designer Sunglasses, Accessories Blowout Starting At $1, Brand Name Watches For Less, Fine Jewelry For Less, Olive Essence, Novarese And Sannazzaro And Moraglione Jewelry, VARSALES Watches, Men's Apparel Blowout Starting At $1, Be Stylish: Men's Bracelets, Women's Apparel Blowout Starting At $1
NoMoreRack: new sales at noon 
OneKingsLane.com: Michael Taylor – FINE INDOOR & OUTDOOR FURNITUREAdventures in Artistry – ARTISANAL ACCENTS, Tumi – LUGGAGE & TRAVEL ACCESSORIES, House of Honey – FURNITURE, ACCESSORIES & VINTAGE FINDS, Crane & Co. – STATIONERY & DESK ACCESSORIES, Zwilling JA Henckels – COOKWARE, KNIVES & CUTLERY, Our Picks Under $50 – THRIFTY THRILLS
Plndr: Cole, Etk
PureCitizen: Blue Canoe, Acacia Creations
Reebonz: I Adore Mi Dior
RueLaLa.com: Bottega Veneta, Earnest Sewn, Earnest Sewn Men's, Pour La Victoire, orYANY, Scanpan, Lulu DK by Matouk
ShopLikeKings: Sabre
SniqueAway [TripAdvisor's Travel Sales]:
The Clymb: Isaora, Native
TheFoundary: Gibson Flatware, Home Accents, Tabletop Designs, Transitional Style
TheMiniSocial: Peas & Queues, Colette Kids, Brooklyn Junior
Totsy: Secretly Designed Wall Decals, Kitchen Linens, Womens Spring Dresses, Sophia Visconti Handbags, Mixx Shuz, Designer Sunglasses, Cozy Belly, Izzy, Cavoo Footwear, ALEX Toys, iplay, 4ever Princess, One Ruby Lane Footwear
Zulily[For Mom, baby & kids!]: Playful Pieces: Sets & Separates, City Slips, Melissa Beth Designs, Time to Twirl: Girls' Apparel, Boxercraft, Kay Celine, Diadora, Athlete In Training: Sports Gear, Cinderella Couture, Portolano, Day to Night: Occasional Attire, Robeez by Stride Rite, Kids Headquarters, Trumpfit, Buckhead Betties, b amici, Rock 'N Learn, Stomp Rocket, Charlie Rocket, Bestie Buds, CiCi Art Factory, Little Diva by Faith Knight, Cutie Baby, Retro Pop Namu, American Tutu, Guzzie+Guss, Spark & Spark, Patch Together
Brought to you by Fashioninvites.com <3
Vist our Directory page for more sample sale links.
Images from joss and main, ideeli, beyond the rack