Todays listing of online sample sales:
Aviesta:  D&G, D&G Handbags, Dolce & Gabbana: Handbags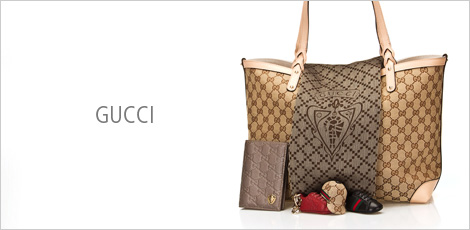 BeyondTheRack.com: Ravishing in ruffles, Badgley Mischka, Ivanka Trump and Vince Camuto, Dirty Dolls, Jesco Footwear, Not Rated, European Designer watches, Gucci, Melissa & Doug, Coupe, Hawaiian Tropic, Fitness Fever, Call of the Wild, Kensington, Prada, Let Us Entertain You, Kitchen Makeover, Art Applique
Biva: Dolce & Gabbana, Victoria's Secret
EditorsCloset.com: Jewelry Blowout, Carrera Sunglasses, Designer Kids
Enviius.com: Ralph Lauren and Lanvin, LooptWorks, Up to 75% off Men's and Women's Clothing
Exclusively.IN [from India w/ love!]: Nicobar, Rohita
Fab: RumbaTime – Sporty Silicone Wristwatches, FD Wear – Super Warm Jackets and Accessories, VERAMEAT – Fierce and Fanciful Jewelry, Sky Culture Clothing – Unique Comfy Tees, Busy Building Things – Art for Makers & Creators, Zachary A. Design – Furniture That Gets Stoned, AllPopArt – A Pop Art Photo Makeover, Frida Clements – Gig Posters With Punch, Le Canot Rouge – Creature Comfort Stationery, Good on Paper – Whimsical Designs With A Wink, Kollar Chocolates – California Artisanal Chocolate, BluScenes – Turn Your Screen Into a Scene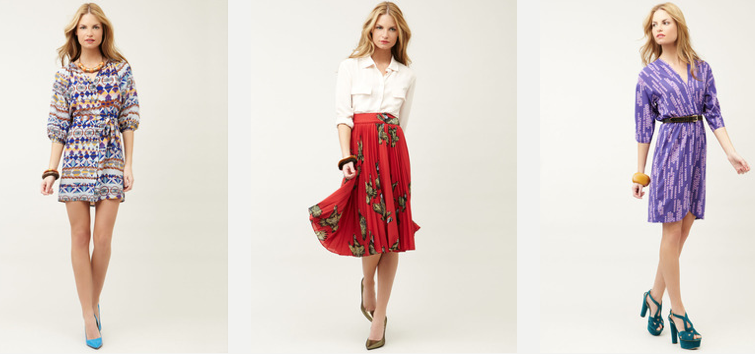 Tucker apparel today on Gilt.com
Gilt.com
: Cozification by Deborah Needleman, Tucker, Modern Vintage, Vince Camuto, Wear Now: Winter Dresses, Phil & Teds Strollers and Maternity Basics, Pour La Victoire Handbags, Earthly Treasures: Agate, Druzy & More, Kenneth Jay Lane Vintage Jewelry & More, Improvd, Eveningwear: Naeem Khan & Reem Acra, Winter Skincare Solutions Shop, Hampton Popcorn Party, Diesel for Kids
Gilt Men: Must-Have Winter Boots, Winter Layers, Get the Look: New Neutrals, A Few of Our Favorites, Mr. Put-Together: Suiting, Shirts, Oxfords & More, Trovata, Yigal Azrouël & Esquivel, B:Scott, Final Few: Up to 70% Off, Hampton Popcorn Party, GroundLink Car Service, Under $20 Wine of the Week
Gilt Children: Our Favorite Rocking Toys, B:Scott, Phil & Teds Strollers, Diesel Girl, Boy & Baby, Alex Toys, Dogwood Boys' Apparel, Stride Rite Featuring Sperry Shoes, Humidifiers for Tots, What a Doll!, GroundLink Car Service, We Love… Color!
Gilt Home: Books for Dapper Dudes, Up to 75% Off: Towel Stock-Up, Swiss Diamond Cookware, Cutlery, Frame Your World, Chairs & Ottomans, Color Your Winter Table, Cozification by Deborah Needleman, Floor Lamps
JOIN GILT CITY! Don't see your city? Don't forget Groupon or any of these other sites like Groupon!
HauteLook.com: TART, Anue by New Balance, Miz Mooz, Michael Antonio, David Kahn Denim, HSM Sportswear, Appaman Boys & Girls, BriteSmile, skyn ICELAND, Glitter by Adam Marc, Fabulous Functional Jewelry Storage, Zuo Lighting, Trafalgar, Restricted, Wedgewood Inn & Spa Vancouver
 HomeSav: Foppapedretti & Lazzari 'Italian-made organization & more', Urban Home Craft Furniture 'TV stands, etc.'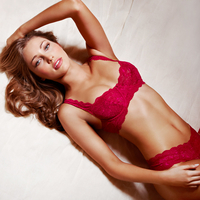 Cosabella Intimates today on ideeli.
ideeli.com: arnold zimberg, cosabella, diesel, kensie girl, ravon, taylor,  twirls and curls
IvoryTrunk: Evan Picone, Coach Eyewear, Curator's Picks
JackThreads.com: Ambiguous: Up to 50% Off
Jetsetter:  GroundLink Car Service–Private Car Service for the Airport & Around Town, The Oitavos – Portugal,  Altis Belém Hotel – Lisbon, Tierra Patagonia, Smyth TriBeCa – New York City, Sole on the Ocean – Florida, Residenza di Ripetta – Rome

 Style Study Vintage Chic today on Joss&Main.
Joss&Main
: Style Study Vintage Chic, Barclay Butera,  Ogallala Confort Company, Kitchen Possible, Chelsea Square
Kembrel: La Fiorentina
Modnique.com: Lancaster Women's And Men's Watches, Croton Watches, Violet Del Mar 'Leg Warmers', Louis Vuitton Handbags, Enjoy Winter Cold: Apparel & Accessories, Diamond Jewelry Under $199, Harmony Apparel, Dynamic USA, Boots and booties
NoMoreRack: sales begin at noon 
OneKingsLane.com: Ferguson Copeland – FINE FURNITURE, Finishing Touches – VASES, FIGURINES & OTHER ACCENTS, Blanket Statements – COZY, COLORFUL THROWS, Art of Living – WALLPAPER, FABRIC & PILLOWS, Meg Braff Interiors – WALL COVERINGS, ACCENTS & MORE
Plndr: Inventory Blowout Sale, Orisue, Mighty Healthy
PureCitizen: Kaia House
Reebonz: Kate Spade, Marc Jacobs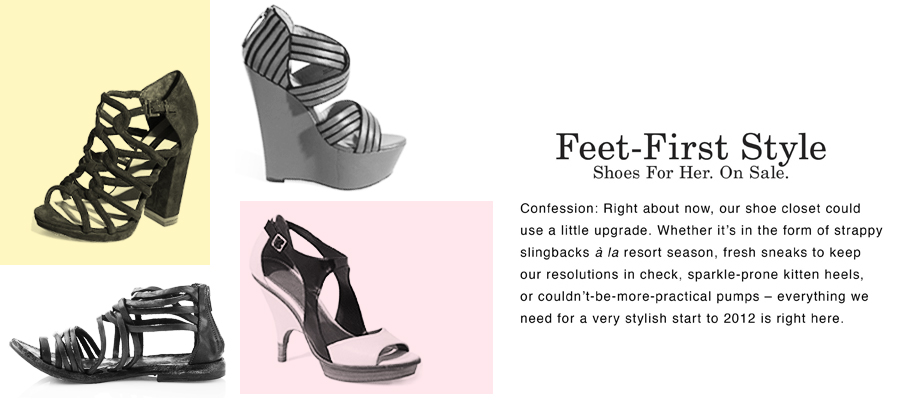 Feet-First Style: Shoes For Her sale today on RueLaLa.
RueLaLa.com: Black + White Sale: Style All Over, Wrapped In Luxury: Scarves From Versace, Givenchy, & More, Oakley, Oakley Men's, Feet-First Style: Shoes For Her. On Sale., Feet-First Style: Shoes For Him. On Sale., Junk Food, Junk Food Men's, Handfuls Of Style: Bags We Love. On Sale., INDi, Tudor Wines, Softline Home Fashions, Inc., XV Beacon Hotel – Boston, MA
ShopLikeKings: Mighty Healthy
SniqueAway[TripAdvisor's Travel Sales]: Resort at Marina Village Cape Coral FL, Monterey Plaza Hotel & Spa Monterey CA, The Langham Boston, Hacienda Tres Rios Playa del Carmen Mexico
TheFoundary: Cooking Essentials, Platform Beds, Rug Market, Rug Market Kids
TheMiniSocial: Misha Lulu, Evirosax, Rock me! USA
Totsy: Candlesticks Sleepwear, Penelope Wildberry, rabbitmoon Infant, rabbitmoon Toddler, Carriage Boutique, Bright Bots Boy, Bright Bots Girl
360 Skin Care, Pour Deux Maternity For Two, Spring Dresses by SL Fashions,  Spring Clothing By Surivial, Girls Spring Sets, Angela Frost, Beach Rays Girls Swim,, Beach Rays Boys Swim , Imagine 3D Wall Decor, Geo Toys
Vente-Privee: OnGossamer
Zulily[For Mom, baby & kids!]: Calvin Klein Jeans, Rowallan of Scotland, LA Maternity, Braggables, Splashes of Spring Collection, Progressive, Workman, trafalgar's square, Kash Ten, Nosilla Organics, Carter's Watch the Wear, Dreamstar, Simply Petals, Liza Byrd, Above The Rim, New Land Fashions, Pink Kiss, Dochi, Baby Genius, Radio Flyer, Carve Designs, La Blanca, Mountrek, GOAL ZERO, Lay-n-Go
Brought to you by Fashioninvites.com <3
Vist our Directory page for more sample sale links.
Images from Beyond the Rack, Gilt, Ideeli, Joss and Main, Ruelala