Todays listing of online sample sales:
BeyondTheRack.com: Stylish suits, Banana Blues, Suit it up, Tod's, Designer Scarves, Dawn Levy, Tart, Salvage, Jezebel and Paramour, All Covered Up, Women's Fragrances, Bling In The Spring, Jump, Blossom, Papi, Parish Nation,  Tod's, Home Decor, Creative Gifts, Pack a Lunch, Elements of Modern Decor, Linens Boutique, Loft Art,  Dresses
Biva:  Dolce & Gabbana, Nautica Fragrances
EditorsCloset.com: Diane Von Furstenberg & Kate Spade Sunglasses, Ted Lapidus, All White everything, Valentino
Enviius.com: Ortera, Donna Bella Cosmetics Permanent Hair Removal System
Estile: Leonard St
Exclusively.IN [from India w/ love!]: Payal Singhal
Fab: nuLOOM – Rugs, nuLOOM – Rugs, nuLOOM – And More Rugs, Medici888 – Ottomans For All, Orange & Park – Prints from Coast to Coast, Pop Outerwear – Jackets for the City-Bound Ski Bum, Vaja Cases – Stylish Smartphone Fashion, Ozone Socks – Indulge Your Footwear Fetish, Rustbelt Rebirth – Industrially Inspired Furniture, Geoffrey Lilge Design – Beautiful Boards, Creature Cups – Hidden Creatures in Your Cup, Primula – Coffee and Tea Accessories, Near Modern Disaster – Cheeky Cards and Ironic Prints, 11:11 – Novelty Passport Holders, Ecolution – Eco-Friendly Cookware, Glamour Magazine – Are You A Glamour Girl Yet?, Magniflex – Once-Upon-A-Mattress, Laser Rosenberg – Colossally Complex Collages, Fashion Shop

Gilt.com: Seychelles, Tucker, Cynthia Rowley & More, Via Spiga, Molton Brown, The Black Bag, Love Moschino, Bohemian-Chic Jewelry featuring Kanupriya
Gilt Men: Titan Luggage, Thomas Pink, Blazers & Denim, Hook + Albert Socks & Laces, Moschino
Gilt Children: Spring Kids' Decor, Joyfolie's Egg-ceptional Shoes, Easter Styles by Simonetta & Sonia Rykiel, Trumpette Socks & Apparel
Gilt Home: Home Decor Under $30, Art Addiction, A Baker's Kitchen, Omaha Steaks, angela adams Rugs & Furniture
JOIN GILT CITY! Don't see your city? Don't forget Groupon or any of these other sites like Groupon!
HauteLook.com: Jigsaw London, Vince Camuto Handbags, English Rose by English Laundry, London Fog Trenches, Oscar de la Renta Sunglasses, Jemma Kidd Cosmetics, English Laundry, Sachin & Babi, In Fashion: Mixed Metals, Spa Style: Monogrammed Towels, Bold & Bright Statement Jewelry, Lennon & McCartney, John Lennon, Fishwick and Cowles Fine Art, Crocodile Creek: Starting at $4, Chef'n, Rebels, Nail Girls London
HomeSav: Luigi Bormioli stylish & unique stemware, serveware & glassware, Coleman, U.S. Traveler & more branded luggage sets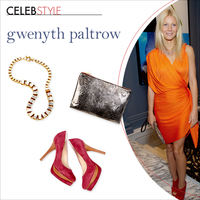 ideeli.com: bcbgmaxazria, bodhi, celeb style gwyneth paltrow, fresh coats featuring hilary radley, genetic, m lab, vfish, safavieh,  youngland girls'
IvoryTrunk: Nina Ricci Timepieces & Sunglasses,Gianvito Rossi, See by Chloé
JackThreads.com: The Hundreds: New Pants, Shorts, & More, B.G.R.T. Collection, Happy Socks
Jetsetter:   Hyatt 48 LEX – NYC–24 Shops in 12 Hours,  Sofitel Cartagena – Colombia,  Carmel Valley Ranch – CA,  Ecoventura Galapagos Cruise–Galapagos Islands, Ecuador
Joss&Main: Dcor Designs, Woodard and Charles, May Books, Homelegance, Rue Magazine, Shelther Interior Design
Modnique.com: Akribos XXIV & Adee Kaye Watches, Tumi Tech Jackets, Naki Nagi, Betsey Johnson Women's Shoes, Enzo Liverino Jewelry, For Boys And Girls, Calvin Klein, Lancaster Handbags, Apparel For Her Under $100, Jewelry Essentials: Diamond Earrings, Aryeh Dresses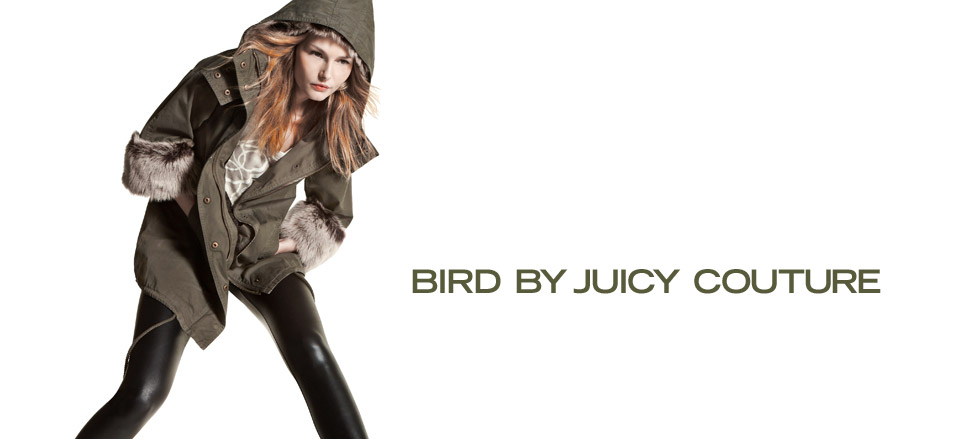 MyHabit:  Bird by Juicy Couture, Juicy Couture, Rotenier, Real by MyHabit, Lafayette 148 New York, Calvin Klein, Z from Zenobia, Trina Cosmetic Bags
NoMoreRack: new sales everyday
OneKingsLane.com: Bric's – LUGGAGE & TRAVEL ACCESSORIES, Contemporary Rugs – STYLISH RUGS & RUNNERS, Amanda Erin – DECORATIVE WALL MIRRORS, Nomadic Thread Society – ARTISANAL THROWS, WRAPS & WALL HANGINGS, Gifts for Baby – BLANKETS, RATTLES & MORE, Our Picks Under $50 – THRIFTY THRILLS, Dessau Home – GLOBAL ACCENTS, Allan Reyes – FURNITURE, ACCESSORIES & VINTAGE FINDS, Design-Blogger Tag Sale- PERSONAL FAVORITES & VINTAGE FINDS
Plndr: Knowledge, ImKing
RueLaLa.com: 7 For All Mankind, 7 For All Mankind Men's, Pink Tartan, Arnold Zimberg, Elizabeth and James, Nova Lighting & Decor, Cia.Maritima, Kassatex Fine Linens, Sebago, Sebago Men's, The Mayflower Inn & Spa – Washington, Little Rue: Hurley, vineyard vines
SniqueAway [TripAdvisor's Travel Sales]:
The Clymb: Dragon
TheFoundary: Envirosax, Leah Giberson, Modern Clocks, Solid Designs
TheMiniSocial: Tiny Whales, Juliette Sunshine, Boumy
Totsy: Rapti Fashion, Bloomers Baby, Girl's Casual Dresses, Bunnies Bows, Freestyle Boys Short Sets, Styles by vfish
Zulily[For Mom, baby & kids!]: Freckles + Kitty, Beary Basics, Kicky Pants, Elan, Le Mystère, Gomax, Little Miss Twin Stars, Fila, ArteHouse, Briarpatch, Foot Petals, Nuvula, The Colourful Grass Shoe Company, Italca of Italy, Beach Day Best: Dresses, Dress Up America, Mondor, Beach Native, Gypsy Kids, Dance Class, Waistin' Away, Mon Cheri Baby, CyBaby, Leru Babies, Rachael Ray, Towel Treat, Liliella, Kepner Scott
Brought to you by Fashioninvites.com <3
Vist our Directory page for more sample sale links.
Images from gilt, ideeli, my habit