Todays listing of online sample sales:
BeyondTheRack.com: Pre-Owned Louis Vuitton, NGR by Jennifer Cohen, Fit and fabulous, Marika tek, Sculptz, Co'Coon, Yummie Tummie, Leather Love, Bootcut, An Eye For Style, Nine West, Niclaire, Geox & more brands you love, Naughty Soles, Bootox: Winter Facelift, Watch Boutique under $99.99, Hot To Handle, George Roth, Sabit and Guats, Mix it Up: Decorative Accents, Luxurious Bedding, Friday Night Family Dinner Fun!, Get Organized
Biva: Bulgari Fragrances, Paul Smith
EditorsCloset.com: Salvatore Ferragamo, Ceramic Watches
Enviius.com: Tiffany & Fred Paris Handbag Blowout
Estile: one point five
Exclusively.IN [from India w/ love!]: Nida Mahmood, Weavers, Rohita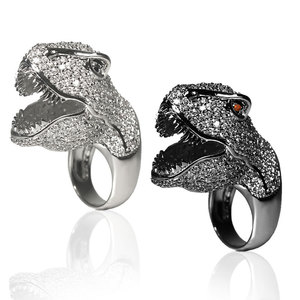 Edgy Jewelry from Noir today on Fab
Fab: Ugmonk – The ABC's of T-shirts, Artistic Weavers – Jungle Print Rugs and Pillows, Inhabit – Innovative, Eco-Friendly Bags, Inhabit – Slyly Styled Eco-Friendly Pillows, ZutGlazz – Fine Crystal That Enhances Wine, nOir Jewelry – Bedazzled Costume Jewelry, teNeues – People & Places Photography Books, Perseus – Passionate Books, Jessica Swift – Fantastical Prints, Spread The Love – Lovely Prints for a Loving Home, Soulland – Fresh Fashion for Men, Lounging Gourmet – Delicious Floral Elixirs, Salvage Design Company – Artfully Refurbished Pet Beds, Alfred Stadler – Heirloom Quality Accessories
Gilt.com: Four Days Left for Valentine's Day, Fine Jewelry by Piranesi, Twelfth Street by Cynthia Vincent, Stylein, Casadei
Gilt Men: Four Days Left for Valentine's Day, Suit Up With Style: After Hours, Columbia Sportswear, BED : STU, Wolverine 1883
Gilt Children: Four Days Left for Valentine's Day, The Toy Shop, The Girls' Shop, Preppy-Chic Apparel, The Boys' Shop
Gilt Home: Cutlery feat. Jean Dubost & Laguiole en Aubrac, Cuisinart+ Add to Calendar, The Perfect Tablescape, angela adams Bedding, Get the Look: Scandinavian Style
JOIN GILT CITY! Don't see your city? Don't forget Groupon or any of these other sites like Groupon!
HauteLook.com: Meghan Los Angeles, Matisse, Mystree, Malibu Society & Claeson, Scotch & Soda, Dirty Laundry, RapidLash, Perry Ellis, Jantzen and Jag Swimwear, Time to Save: Watches Under $99, American Twist Dress Blowout, Onna Ehrlich, Alpha Outerwear, Savvy Shades: Sunglasses Under $99, ONE90ONE, Danielle Stevens Blowout, Modern Designer Furniture, Meals on the Go for Modern Kids, TanTowel, Baby Aspen Gifts, Iso Beaut
HomeSav: Artistic Weavers contemporary wall art, Ecologica colourful, eco-friendly, handmade furniture & mirrors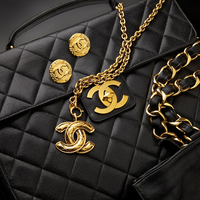 Chanel Handbags today on ideeli. Save on luxurious Chanel with this great sample sale from ideeli. 
ideeli.com: aryn k, chanel, m60 miss sixty, one-piece wonders, carol wior
IvoryTrunk:  Yves Saint Laurent Sunglasses, Swiss Watch Boutique, Mugler by Thierry Mugler
JackThreads.com: Denim after Dark
Jetsetter:   Nira Alpina – Switzerland,  The Adolphus – Dallas,  Gild Hall – New York City
Joss&Main: Quoizel, Authentic Models, Natural Decorations, Keeping Time, Larren Grey
Kembrel: 80%20
Modnique.com: Week In Rewind, Sovereign Code, Josh Brody, Pretty In Pearls, Pilgrim Of Denmark Jewelry, Shoes We Love, Vintage Jewelry, J Brand Jeans, TENDENCE And IMMERSION Watches
NoMoreRack: sales at noon 
OneKingsLane.com: Aidan Gray – FURNITURE, LIGHTING & ACCESSORIES, Liora Manné – PLACE MATS, RUGS & PILLOWS, Scents & Feel – FOUTA TOWELS, TABLE LINENS & PILLOWS, Open Studios – EXCLUSIVE PRINTS BY RISING STARS, Market Street Candles – EXOTIC CANDLES, POUFS & MORE, The Light Boutique – SCONCES, LAMPS & PENDANTS, Our Picks Under $50 – THRIFTY THRILLS
Plndr: Play Me Jeans, Supra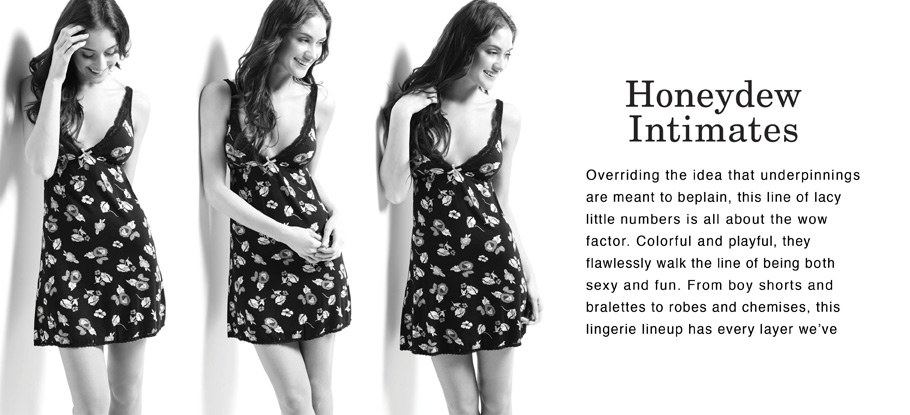 Honeydew Intimations on sale today at RueLaLa.
RueLaLa.com: Kenneth Cole Men's Fashion & Shoes, Nicole Miller, Nicole Miller Girls', Brookstone, Amrita Singh, Honeydew Intimates, Life is good: Essentials That Give Back, Life is good: Men's Essentials That Give Back, Life is good: Kids' Essentials That Give Back, Motif 56, Cohesive & Co. Menswear, Set the Scene: D.L. & Co. and Lisa Carrier Designs
ShopLikeKings: Sprayground Backpacks
SniqueAway [TripAdvisor's Travel Sales]:
The Clymb: Saucony
TheFoundary: Candice Olson, Kids Pillows, Luxurious Bedding, Play and Store
TheMiniSocial: Jemos, Blindmice, Mini Rotation
Totsy: Paci Plushies, Cutie Patootie, Sassimi, Styles by Survival, Beaute de Maman
Zulily[For Mom, baby & kids!]: Roper, DeVine, Guria Beachwear, Sparkle Couture, LittleMissMatched, Ali & Kris, Nostalgic Needlework: Smocked Apparel, Lovely People, S.W.A.K., Seraphina, Gigi Hill Bags, Ted Baker, Boundary & Co., Star Ride Kids, Bring In Spring: Home Accents, Sweet Sounds: Wind Chimes, Grubbie Style, Simon & Schuster, Beca Michele, SOLE, Sara's Prints & Wes and Willy, Slinglings, Garage Gang, MiniFind, B Logic, Wolfgang Puck, Bearhands & Buddies, Revolt
Brought to you by Fashioninvites.com <3
Vist our Directory page for more sample sale links.
Images from fab, ideeli, ruelala