I just got my 2nd RumbaTIME watch today in the mail from Birchbox and I LOVE it!
Are these watches just not totally gorgeous!?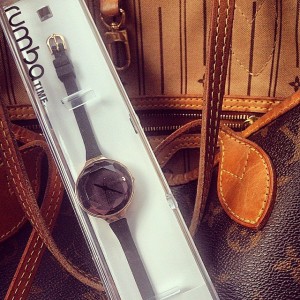 This one is the Orchard Gem by RumbaTIME – there aren't numbers, but this makes the watches even more classy/jewelry like and we all know where the numbers are!
The Orchard Gem watch is $45 on Birchbox, but if you buy any one of these watches by tomorrow, November 2 and use coupon code JUSTTREATS (on a minimum $35 purchase) you will get 50 points back into your account, it's like getting one of these lovely watches for FREE!
50 points = $50.
If you are not yet a member of Birchbox join with my invite here. Invite to Birchbox.
Birchbox my favorite monthly sample sale beauty box club/ beauty store, they have so much stuff! I've even bought beautiful cupcake cups, Stila eyeshadow palettes, tea, food even! It's awesome.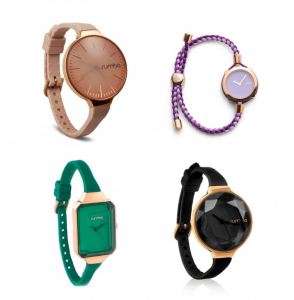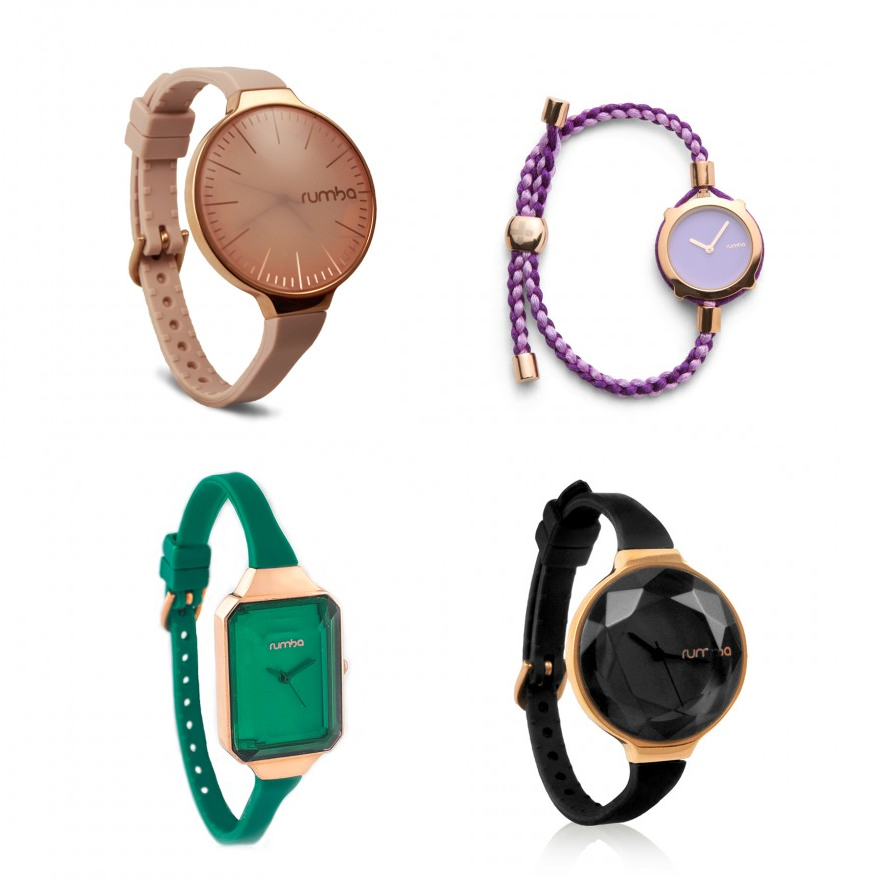 RumbaTIME Orchard – elegant with a larger face. $45.  Gramercy watch, shown above in purple $60 is a very chic bracelet watch. UnionGem – inspired by Union Station in NYC – you'll always be on time. And finally, my new favorite Orchard Gem – inspired by Orchard Street in NYC.
"Birchbox Breakdown
Fashion meets function in this absolute gem from RumbaTime. Named after the cool boutique-lined Orchard Street in New York City, this watch will keep time while delivering a major dose of downtown-chic style.
How it Works
The superlightweight watch has a jewel-like 30-mm. face and a flexible silicone band. Get it in Black Diamond (black with rose gold-rimmed face and clasp) or Crystal (white with rose gold-rimmed face and clasp)—both are water-resistant at up to 99 feet."
What's your favorite RumbaTIME watch?