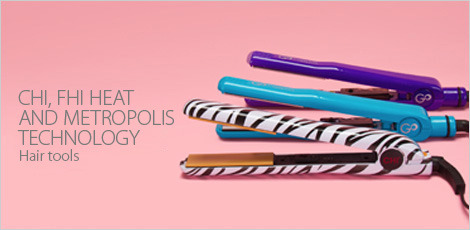 Chi, Fhi Heat and Metropolis Hair Tools on BeyondTheRack.com.
Today's listing of online sample sales:
BeyondTheRack.com:  Proenza, Reed Krakoff,Mulberry , Diamonds We Love , Lil' Rider and more…kids toys , Nine West Career Separates and more , get a party dress for the holidays , Flying Tomato , barbara lesser , Cecico , Denim boutique Silver Dagger & more, Playboy , CHI – FHI & Metropolis Technology HAIR TOOLS , Ck Jeans & Jil Sanders , Diva Lounge , Holiday Wardrobe Essentials , Shoe Boutique , Jump , Ladies Belgo Lux, Cobalt, Bruges and More , Plain Jane , Denby & Splendide , Sweet Dreams , 12 Days of Christmas: Puzzles & More , Gifts for the Entertainer , show stopper Yoki fashion coats $19.99
Biva: Benetton Diesel Fragrances
EditorsCloset.com: Designer Pens, Breitling Time Pieces, Ferrari Timepieces, Jingle Bells BIG BIG SALES, Wrap up Something Colorful
Fab: Artecnica – Fantastical Lighting & Accessories, Geneva XS – Portable Bluetooth Speakers, PUBLIC – Urban Bikes Delivered To Your Door, Henry Holland for Le Specs – Sick Shades For All Seasons, Whit McLeod – Handmade Wine Barrel Furnishings, Hozell – So Cool, So-Cal Tees, Eyes On Walls – Large Framed Prints Under $100, Philip Simon – Daring, Freewheeling Footwear, Root Cases – Wood Cases For Apple Products, Front Row Society – Fashionable, Sustainable Bags, Fusionbrands – Conveniently Clever Cooking Tools, Meninos – Quirky Home Goods From Brazil, Nymphenburg – Precious Porcelain Pendants, Emile Henry – Ceramic Bake & Serveware, Heron and Lamb – Jewelry For Nature Lovers, Reclaimed Cleveland – Salvaged Wood Furniture And More, YOU KNOW – Night Lights For Art-Lovers, Saachi – The Chicest Of Scarves, Catherine Weitzman – Mother Earth-Inspired Jewelry, Dara Ettinger – Geological Druzy Jewelry, Found – Vintage Kantha Quilts From India, Found – Vintage Kantha Quilts From India, Replay Photos – Framed College Town Prints, Replay Photos – Framed Photos Of Your Home Stadium, Vinyl Is Divine – Classic LPs, Harold Imports – Pasta Tools, From Soup to Nuts
Gilt.com: Classic Chic: Ballet Flats, Hands Up: Leather Gloves in Every Hue,  Watches by Lucien Piccard & Christian Bernard Paris, Coat Rack, Issa London, ADAM & Mor, Rosegold, 50 Scarves We Love, Dolce Vita,Jean Paul Gaultier, Eryn Brinié, Jewelry by Good Charma, A Pea in the Pod Materntit, Safavieh Modern Style, The Cashmere Shop: Latest & Greatest
Gilt Men: Dartmoor, (x)ist Underwear, Belts Feat. Trafalgar & Torino, Designer 101, Watches by Lucien Piccard & Christian Bernard Paris, Converse Black Canvas, Colorful Kicks, Earth Watches Under $100, Mason's, Gola, Hush Puppies, Winter Essentials Feat. Block Headwear, Safavieh Modern Style, Ybike: Balance Bikes for Kids
Gilt Children: The Top Strollers, Diaper Bags & More, Safavieh Kids' Rugs Sale, A Pea in the Pod, Ybike Balance Bikes, Columbia Kids' Outerwear, Llum for Girls & Boys, Radio Flyer, Alex Toys: Up to 40% Off, Boys' & Girls' Playrooms: KidKraft & More, Safavieh Modern Style
Gilt Home: Gentlemanly Presents, Style Up Your Pet: Featuring Alphapooch & The Life of Ryley,  Holiday Decor: Trimmings, Trees & More, Prepare a Great Holiday Meal, Safavieh: Modern Style, Safavieh Rugs, Safavieh Kids' Rugs, Safavieh: Picks Under $500, Safavieh Pairs, Abyss & Habidecor Up to 80% Off
JOIN GILT CITY! Don't see your city? Don't forget Groupon or any of these other sites like Groupon!
HauteLook.com: Halston Heritage, Australia Luxe Collective, Taryn Rose, Charriol, Johnny Was & BIYA, Star USA by John Varvatos, Star USA Tailored Clothing, Zoe Chicco, Designer Watch Blowout, Stella & Jamie, What Goes Around Comes Around, Muse, Fever, English Laundry Shirts and Ties, Lauren Merkin, That 70′s Style, Best-Selling Fragrances: Hanae Mori, Burberry & More, Sofft, Sorrelli, Candela, Moe's Home, Amrita Singh, Urban Behavior, Knuckleheads & Hula Mula, Twirls & Twigs, UV-Nails, Pearhead: Unique Keepsakes & Gifts, Smart Gear & Wonderworld Toys, Totally Totes, Daphney Arm Chair by Pangea, Executive Gifts: Games, Bar & Decor, Sleek and Modern Giftables, Fan Favorite Football Art, Maker's Mark Barware and Giftware
HomeSav: Tufted and Tailered
ideeli.com: Carole hochman, savvy cie, yoana baraschi
JackThreads.com: CREATIVE RECREATION
Jetsetter: Loews Don CeSar Hotel,Lake Austin Spa Resort, Sublime Samana Hotel DR
Joss&Main: FURNITURE UNDER $400 Contemporary & Classic Furniture Favorites, RUGS UNDER $300 Eye-Catching Rugs in an Array of Colors, LIGHTING UNDER $150 All is Bright with Essential Lamps & Lighting, ACCENTS UNDER $50 Find the Perfect Gift for Family & Friends, PILLOWS UNDER $50 Add a Pop of Style with Colorful & Patterned Pillows, KITCHEN ESSENTIALS UNDER $100 Whip Up a Decadent Feast with Must-Have Culinary Designs
MyHabit: REEBOK ACTIVEWEAR, PURSEBLOG: THE BAG SHOP, BEAUTE BASICS, N.D.C. MADE BY HAND, ELIE TAHARI OUTERWEAR, LUXURY REBEL, IVANKA TRUMP OUTERWEAR, WILL LEATHER GOODS, WILT, PAIGE NOVICK, MARTIN GRANT, CLAUDIA CIUTI, VOLUME & SHINE: CONDITIONERS, GELS & MORE
NoMoreRack: sales at noon 
OneKingsLane.com: The Total Tree CHRISTMAS TREES & DECORATING ESSENTIALS, Mauviel FRENCH COOKWARE, Classic Vintage Timepieces LUXURY WATCHES FROM POLACHECK'S, Vintage & Designer Picks FURNITURE, ACCENTS, GIFTS & MORE, General Store HOUSEHOLD ESSENTIALS, Vintage & Designer Picks GIFTS FOR HIM & HER
Plndr: Wesc, Flud, cyberweek
Shoe La La: Our Semi-Annual Women's Sale
Shoe La La: Our Semi-Annual Men's Sale
Shoe La La: Steals Under $100
Laundry by Shelli Segal – 3PM ET
ISDA & CO – 3PM ET
B Ocean Fort Lauderdale – Fort Lauderdale, FL – 3PM ET
Amrita Singh – 3PM ET
Mulberry – 3PM ET
LeSportsac – 3PM ET
Williams & Bennett – 3PM ET
Magaschoni Men – 3PM ET
Baby's First Holiday: Toys for the Littlest Ones – 3PM ET
Bring the Classroom Home: Kids' Educational Toys – 3PM ET
ShopBop: Camilla + Marc
SniqueAway: St. Helena, CA, Harvest Inn Hawley, PA Ledges Hotel
The Clymb: Adventures: Costa Rice, Machu Picchu Mountain Biking and more
TheFoundary: Contemporary Layouts - Furnishings for the whole home, Daily Deal - Rustic industrial mailbox, Fitness Equipment - Balance balls, weights, and monitors, Winter Welcome Mats - Cheerful coir rugs, Zero Gravity Chairs - Weightless relaxation
TheMiniSocial: Boikido, Geox, My True Nature
Zulily: violet + moss Girls, violet + moss Boys, Progressive, Christmas Breakfast Collection, Rampage Handbags, FIVE, Best Dressed: Women's Apparel, Ripe Maternity, Charm Co., Hape Toys, Ukala Sydney, Spring Street, C. Luce & Timing, Zoom In: Cameras & Telescopes, Picture Perfect: Frames, Deck the Halls: Christmas Décor, Little Lass, Beary Basics & Ruby and Rosie, Minnie's Bow-Tique, Million Polkadots, Fun & Games Collection, Cullen & Love Token, Soft Style by Hush Puppies, Favorite Fragrance Collection, Urban X, Breda, From the Top: Women's Apparel, Moonjar, Springfield Collection, Artistic Studios, Mia Belle Baby, Loloi Rugs, Rampage Shoes, Sweet Peanut, SILLY MILLY, EZ SOX, Completely Fabulous: Girls' Faux Fur, Coccoli, Silkberry Baby, Around the World: Kids' Apparel, Alejandra Kearl Designs & Charla's Place, Warrior Poet, David & Goliath, Frilly Frolic: Girls' Apparel, Off White Baby & All Navy, Super Twirl & Sweet Tweet Bowtique, Caitlin Loves Conner, Isaac Mizrahi New York, Southern Tots, Spuds, Tiny Toes: Infant & Toddler Shoes, Rainbow Swirlz, Graffeeti
Brought to you by Fashioninvites.com <3
Vist our Directory page for more sample sale links.