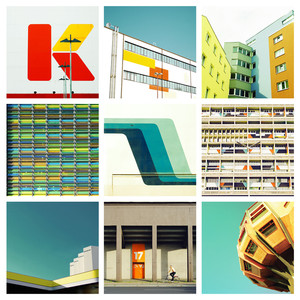 Matthias Heiderich Fine Art Photographic Prints on Fab
Todays listing of online sample sales:
Belle&Clive: That's A Wrap!, Under the Sun, Vintage Accessories, Pour La Victoire, Notte by Marchesa, Cullen, Paul Smith, McQ by Alexander McQueen
BeyondTheRack.com:  Balenciaga, Designer Time, Skinnygirl Fitness, Lovely in Lace, James Jeans, J Brand, 7 for all Mankind,  Women's Fragrances, Badgley Mischka, Penny loves Kenny and Cece L'Amour,  Mia, Haspel,  Outdoor Living, Picnic in the Park, Beauty Sleep, Master Bathroom
Biva: Lancome Fragrances, Hugo Boss
Blitsy:  VintajVintaj ToolsVintaj Patina
DriftWagon: Nectar Sunglasses
Enviius.com: Seven7 Apparel, Think Patio: Modern Sofas, Bistro Sets, Outdoor Wicker Bar Sets, and Umbrellas
Estile: Eight Cherry Canaries
Exclusively.IN [from India w/ love!]: Nidhaan
Fab: The Future Mapping Company – Wall Maps, Redefined, Inhabit – Sustainable 3D Wall Tiles, Wave Gear – Colorful, Happy Watches, Matthias Heiderich – Fine Art Photographic Prints, Rexite – Office Furniture & Accessories, Royal Elastics – Kicks For Kings And Queens, AIAIAI – Danish Earphones For Audiophiles, Phat Tommy – Hammocks And Outdoor Umbrellas, leBaton – Not Your Mother's Pendants, Three by Three Seattle – Clever Organizational Tools, DNA 11 – Truly Personalized Art Portraits, Scintilla – Rorschach-Patterned Towels, Shark Toof – Untamed Wall Art, Cheryl Dufault Designs – Vintage Charms From Near And Far, Pocomarui – Love These iPhone Cases, Crucial Detail – Sculptural Tableware, Sara Designs – Smart & Edgy Leather Baubles, LANGUAGE Jewelry – Buzzworthy Necklaces And Earrings, The Kids Shop
Gilt.com: Free People, Zoe & Sam, Monika Chiang Handbags, Cabana Club: Accessories, 7 for All Mankind Shoes, Ted Rossi Jewelry, Elizabeth Cole Jewelry, Wacoal & B.Tempt'd, F-Troupe, Hampton Sun, Sexy Summer Nights Decoded
Gilt Men: Dress the Part: Corner Office, Clae, Kai-aakmann, Get the Look: Rooftop Party, NUMBER:Lab, Summer of 75% Off, +Beryll Sunglasses, Sandqvist, Sax Chicago Hotel
Gilt Children: Kickers Kids' Shoes, Barbie® Collector: Dolls of the World, Get Your Prep On!, Maternity Dresses, Wonderworld Toys, Tweenage Dream, Best of Bratt Decor Nursery Furniture, Wonderworld Furniture, Wendy Bellissimo Baby
Gilt Home: Bath Towels & Accessories, Paul Smith for Stelton, Pearl River Modern: Outdoor Furniture, Almost Gone: Tabletop & Home Decor, BergHOFF, Inspired Lighting by Zuo Modern, The Rock 'n' Roll Home
JOIN GILT CITY! Don't see your city? Don't forget Groupon or any of these other sites like Groupon!
HauteLook.com: Chloe Beach Swimwear, Nicole Miller Dresses, We Love Wedges, EDUN, CC SKYE Handbags, Debbie Shuchat, Ouidad, Best of: Ceramic Watch Event, Five Crown, Member Favorites: Chic Decor, Post'age Denim, Soho Hearts, Candela Jewelry, Amrita Singh
HomeSav: Euro Style, Zevro, Zocalo
ideeli.com: Adam, Lovely Layers, One90One
JackThreads.com: Alife, Nuloom Rugs
Jetsetter: Riviera Maya, South Beach, Virginia & more
Joss&Main: Safavieh Furniture, Safavieh Rugs, Safavieh Accents, Leucos, Bryce Boards & Shastra, Pur Cashmere
Kembrel: The $49 Sale, Aviiq
Modnique.com: Harper Clothing
MyBlueBirdie: Planet Flops, Da-Nang Girls
MyHabit: MARNI READY TO WEAR, TROVATA, SALE: UP TO 80% OFF REAL BY MYHABIT SIZES 14+, SALE: UP TO 80% OFF DRESSES, SALE: UP TO 80% OFF WOMEN'S TOPS, SALE: UP TO 80% OFF BAGS, ACCESSORIES & MORE, SALE: UP TO 80% OFF SKIRTS, PANTS & SHORTS, MYMU, SALE: UP TO 80% OFF CATHERINE ANGIEL JEWELRY, PRINGLE OF SCOTLAND, SUMMER HABIT: SANDALS, MARNI SUNGLASSES & EYEWEAR, PHARMA SKINCARE, BYRON LARS, LUCA LUCA, THE PARTY DRESS, DESIGNER SUNGLASSES BY MISSONI, VERA WANG & MORE, SALE: UP TO 80% OFF SHOES, SPORTY SUMMER ATTIRE
NoMoreRack: New sales at noon 
OneKingsLane.com: Pearson, Tod Donobedian, Sugarboo, Zodax
Plndr: Supra, Proof
PureCitizen: Last Chance Sale 
RueLaLa.com: Badgley Mischka Swimwear, Magaschoni, The Summer Uniform: Men's Polos & Shorts, W118 by Walter Baker, Villeroy & Boch, The Melting Pot: European Kitchenware, Backyard Joy Ride: Scooters, Toy Cars, & More, Lucky Bums Kids', Inspiration Vineyards & Winery
ShopBop: The Sleeveless Blouse
SniqueAway: WorldMark Kingston Reef Orlando, The Liaison Capitol Hill Washington D.C., The Pavilions Thailand
The Clymb: Cycling Shoes
TheFoundary: Entryways, Kidkraft, Street Art, Torrain Bags
TheMiniSocial: Paulina Quintana, Cotton Caboodle, Little Capers
TreeHouseTykes: Charitotes, Basher Books, Magic School bus
Totsy: Tan Towel, Toddler Casual Shoes
Vente-Privee: Hartmann
Zulily: Krickets: Summer Staples, Halo, Moo Boo's, Nannette, Fila, Sand & Sea Collection, Dogwood, Cozy Bug, Tom Ford & Roberto Cavalli, Little Monsters, Cloud Mine, Yo Baby, Dolce Girl, Marilyn Moda, Easy Travel Collection, Libby Lane & Peppermint Pony, Activewear Apparel, So Sami, Liv & Mia, Summer Swelter: Women's Dresses, Taylor Dress, Collective Concepts, Work the Look: Dresses & Tops, LIV, Klogs, FLY London, Segolene Paris, Blue Canoe, Hotslings, Baby Steps, Picki Nicki Hair Bowtique, Pinc Premium, Tovolo, Level Six, Webkinz, Yellow & Gray Collection, Rebelle, WOW Toys, Whim, Marinex, Artistic Studios, BRINKMANN PET
Brought to you by Fashioninvites.com <3
Vist our Directory page for more sample sale links.
Images from fab